Who is Golden Spread Electric Cooperative?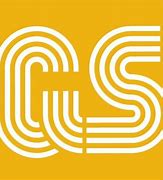 Golden Spread Electric Cooperative, Inc., is a tax-exempt, consumer-owned public utility organized in 1984 to provide low-cost, reliable electric service for its 16 rural distribution cooperative Members. Golden Spread's Member systems serve about 310,000 electric meters for Member-Consumers located in the Panhandle, South Plains and Edwards Plateau regions of Texas, an area covering 24 percent of the state, and in the Panhandle of Oklahoma, as well as portions of southwest Kansas and southeast Colorado. Golden Spread operates in two reliability regions—the Electric Reliability Council of Texas and the Southwest Power Pool.
Golden Spread owns a fleet of clean natural gas generators used to meet its Members' needs. Golden Spread pursues a flexible resource plan to take advantage of market purchases and benefit from the low-cost and abundant renewable energy produced by wind and sun in the region.
As an electric cooperative Member-Consumer, you may know that Southwest Texas Electric Cooperative is the source of the vital electricity you use for home and work. But you may not know that your electricity is provided to your local electric cooperative by a generation and transmission cooperative, known in the industry as a G&T. Golden Spread is a generation and transmission cooperative (G&T) owned by Southwest Texas Electric Cooperative and other co-ops in this region.
Golden Spread operates power plants and a wind farm and also purchases electricity produced by a variety of sources. Your local electric cooperative, along with the other owners of Golden Spread, work to ensure an affordable, reliable supply of electricity to you, the Member-Consumer.
Your Power Plants
As a Member-Consumer of Southwest Texas Electric Cooperative, you are an owner of the power plant assets of Golden Spread, which include the Antelope Elk Energy Center at Abernathy, Texas, Mustang Station at Denver City, Texas, and Golden Spread Panhandle Wind Ranch at Wildorado, Texas.
Your Transmission Lines
Southwest Texas Electric Cooperative purchases the power it needs from Golden Spread, then power is sent over transmission lines to electric substations.
Your Substation
At the substation, electricity is made safer for your home and workplace, then routed over distribution power lines by your local cooperative.
Your Distribution Lines
The safe, reliable power you depend on is delivered to your home and workplace by Southwest Texas Electric Cooperative.
More information can be found at: Golden Spread - Home (gsec.coop)